Eng. Laura Kukuk's Expert Session
QUICK CHECK
Automotive Evaluation
QuickCheck Automotive Evaluation delves deep into the intricate nuances of a vehicle, offering a swift and detailed assessment of its condition and market value.BEFORE making any automotive (buying) decision,
get a comprehensive analysis and follow up consultation with our experts!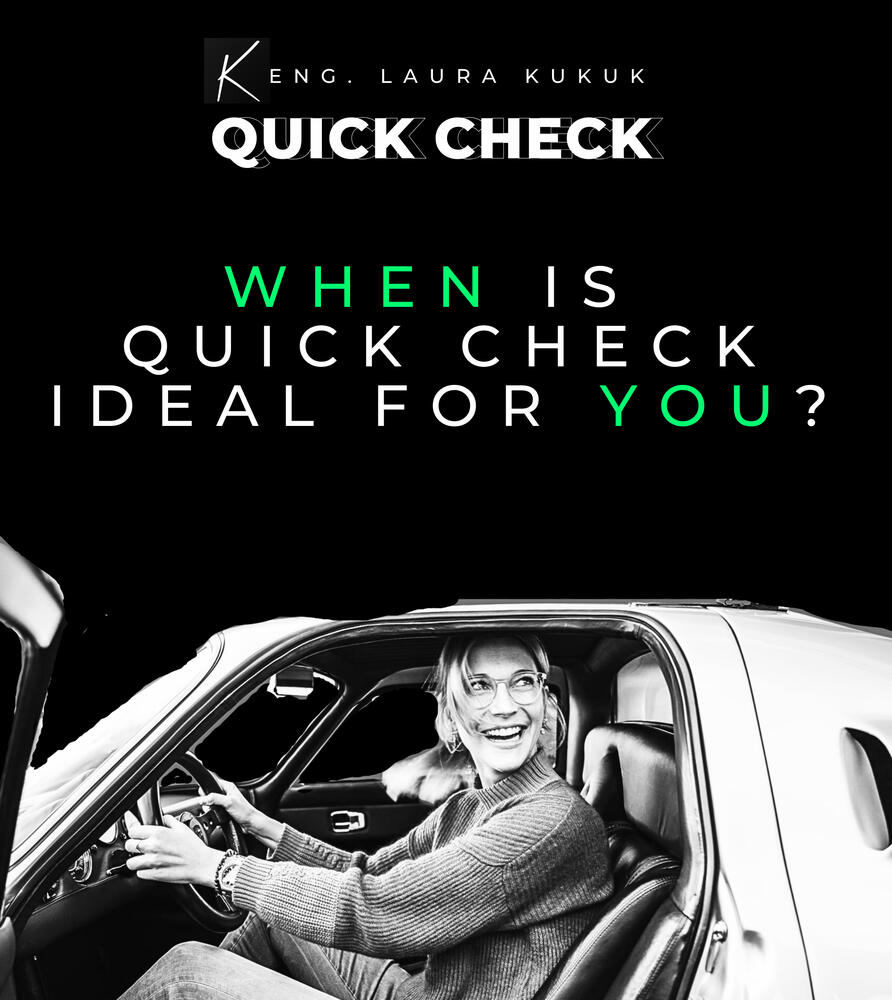 ---
01.
Analysis
Harnessing years of industry experience, QuickCheck offers a swift analysis of a vehicle's condition, market value, and potential considerations, steering you confidently towards your automotive goals.
---
02.
Clarity
Whether you're pondering a purchase, seeking to sell, or simply fueled by curiosity, find clarity swiftly with QuickCheck.
---
03.
Evaluation
From the intricate nuances of a pre-purchase dream vehicle assessment to a straightforward market value verification, our automotive engineers & experts evaluate individually the submitted data, photos, and documents to offer informed insights.
---
20-minutes live with you and our experts
1:1 Consultation
You provide all information after the booking via E-Mail. Eng. Laura Kukuk will assess all information and perform her extensive research on your unique vehicle, assess all documentation and perform market analysis (2-3 hours).This knowledge is then delivered to you through a concise, yet detailed, 20-minute consultation with our seasoned automotive specialists.
During our consultation you will receive:
Condition assessment where we go through all documents and photos and we will highlight the main points (negative and positive)

Information on this specific model, known weakpoints / benefits, specific requirements and technical "better to be known" highlights

A market value analysis for the specific vehicle (based on information given)

Your personalized Checklist on how to proceed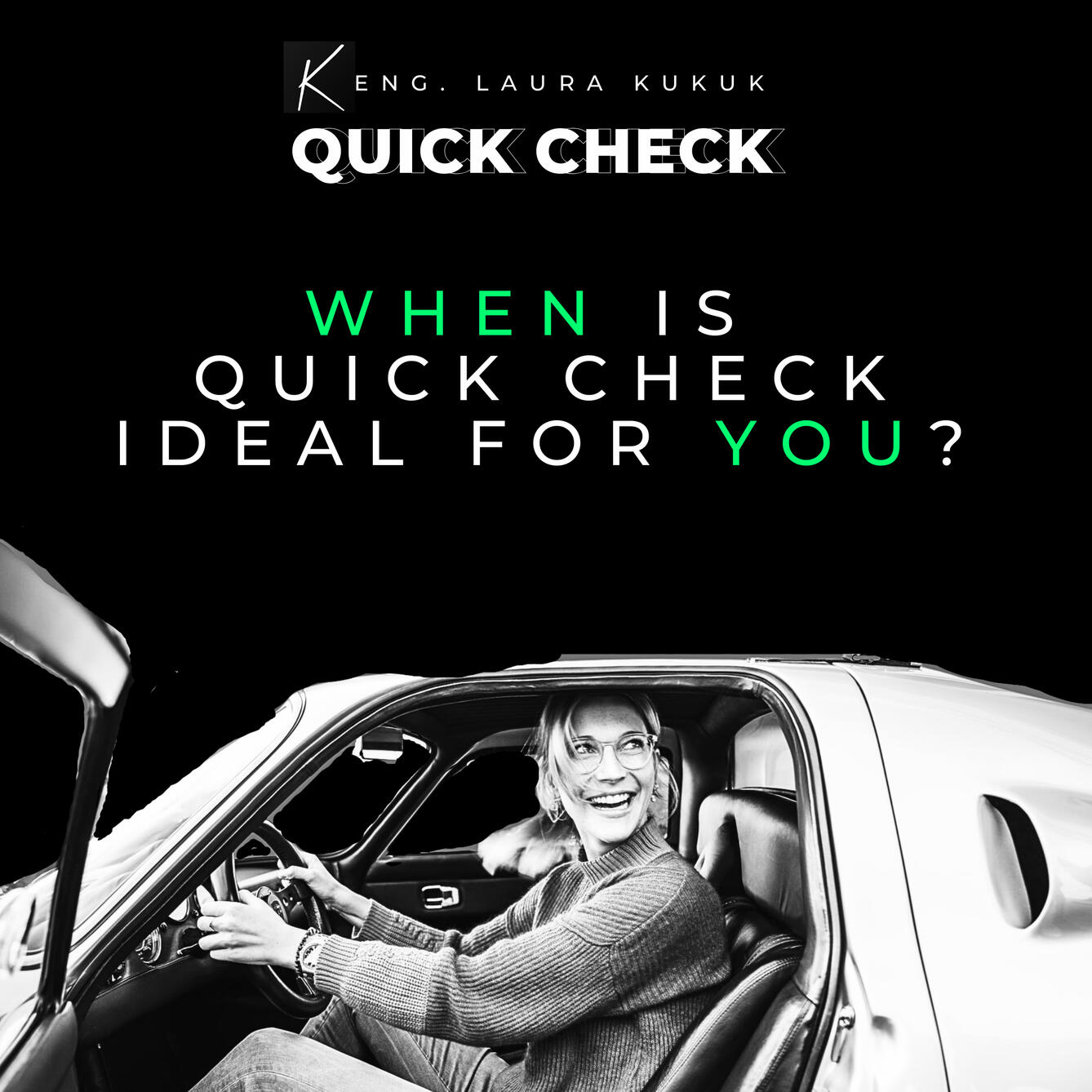 Have you stumbled upon your dream car and compiled a rich dossier of photos and documents?

Are you considering selling your vehicle and want to ensure you're setting a competitive price?

Have you received multiple opinions on your vehicle's condition or value and need an unbiased assessment?

Looking to expand your collection or invest in a new segment of the automotive market? But lack expertise in that specific area?
---
Expert consultation
QUICK CHECK
499,00 €
QuickCheck can provide a rapid appraisal.
Your dreams deserve an informed foundation.
2 hours research conducted by Eng. Laura Kukuk

Condition assessment

Market value analysis

informed insights on model

20-minutes 1:1 consultation with Eng. Laura Kukuk to summarize analysis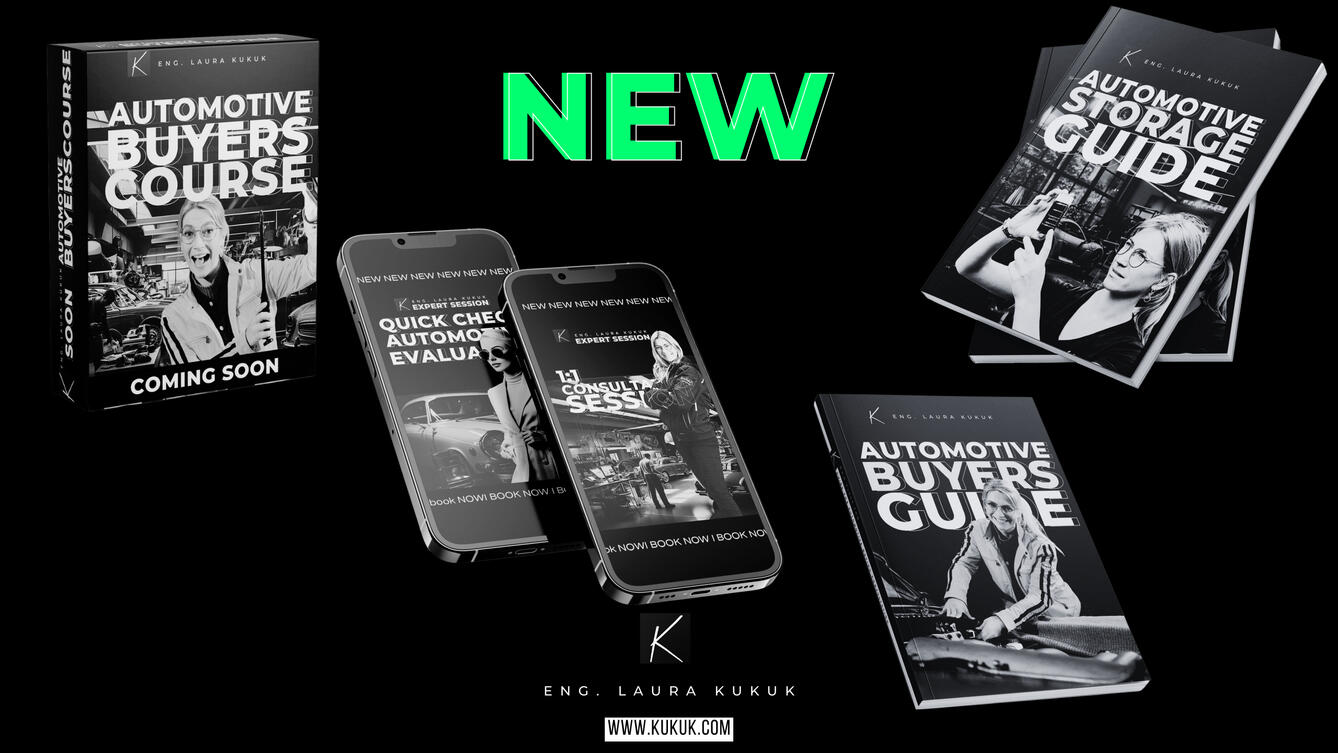 ---
© Kukuk - Petrol House I www.kukuk.com I All rights reserved.